Newest// Older// GuestBook// Email Me// Diary Rings// Diaryland
2004-08-16 - 9:46 p.m.
I apologize for the lack of updates lately. Ever since I left Ottawa I've been feeling upset. When I got back from Ottawa I was totally fine, two days later I started crying for no reason at all. It happened the next day, and the day after that. I don't know what was wrong with me!! I think it was because I missed Anthony. He called on Monday and we talked for a few hours, so that made me feel better. He's coming to visit again next month!! Yahoo!! Not sure when though, I emailed him about coming on the 18th and he still hasn't gotten back to me. Grrrrr.
My brother and I saw Alien VS Predator on the weekend, it was not all that great. Got a few new movies. School of Rock, O, and Crime and Punishment in Suburbia. The last two my sister gave to me because she doesn't watch them anymore. Sweet deal!
I got my Ottawa piccies back! I don't have a scanner so I had to take pics of the pics! Here are three of them.
Me. I swear to god I am NOT drunk! When Anthony took that picture I think I was about to blink!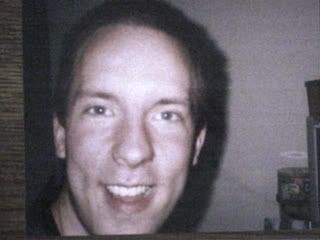 The wonderful Anthony :) That was taken in his apartment. I just stuck the camera in front of his face and took it. My favorite pic of him actually :)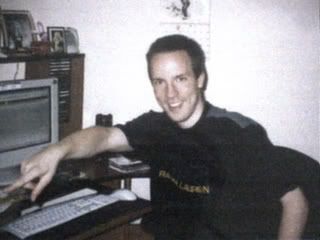 Anthony pointing at his printer!
Um.......did I post these ones in my last entry? Too lazy to check....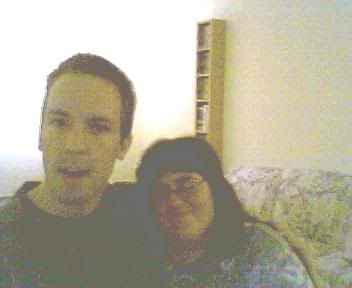 Me and Anthony. Awwwww!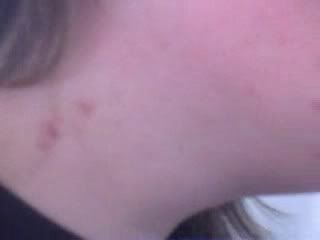 The "souvenir" he left on my neck. Hahaha
That's all......
previous - next